1
« Last post by 9094 on Today at 05:18:23 AM »
I have a Madstad on all 3 current bikes. And I had to add a spoiler/deflector to the one on my Versys also. even after returning the original Madstad and ordering one 3" wider. It now works pretty good. I do like the wider width. The spoiler/wing/deflector thing is a chinese copy of an MRA from scamazon, works but pretty distorted and cheaper hardware. Will get an MRA version one of these days. I do need to trim the Madstad down now, it's almost too tall with the wing.
Madstad recommends 60 degrees for their shields iirc. mine is laid back further.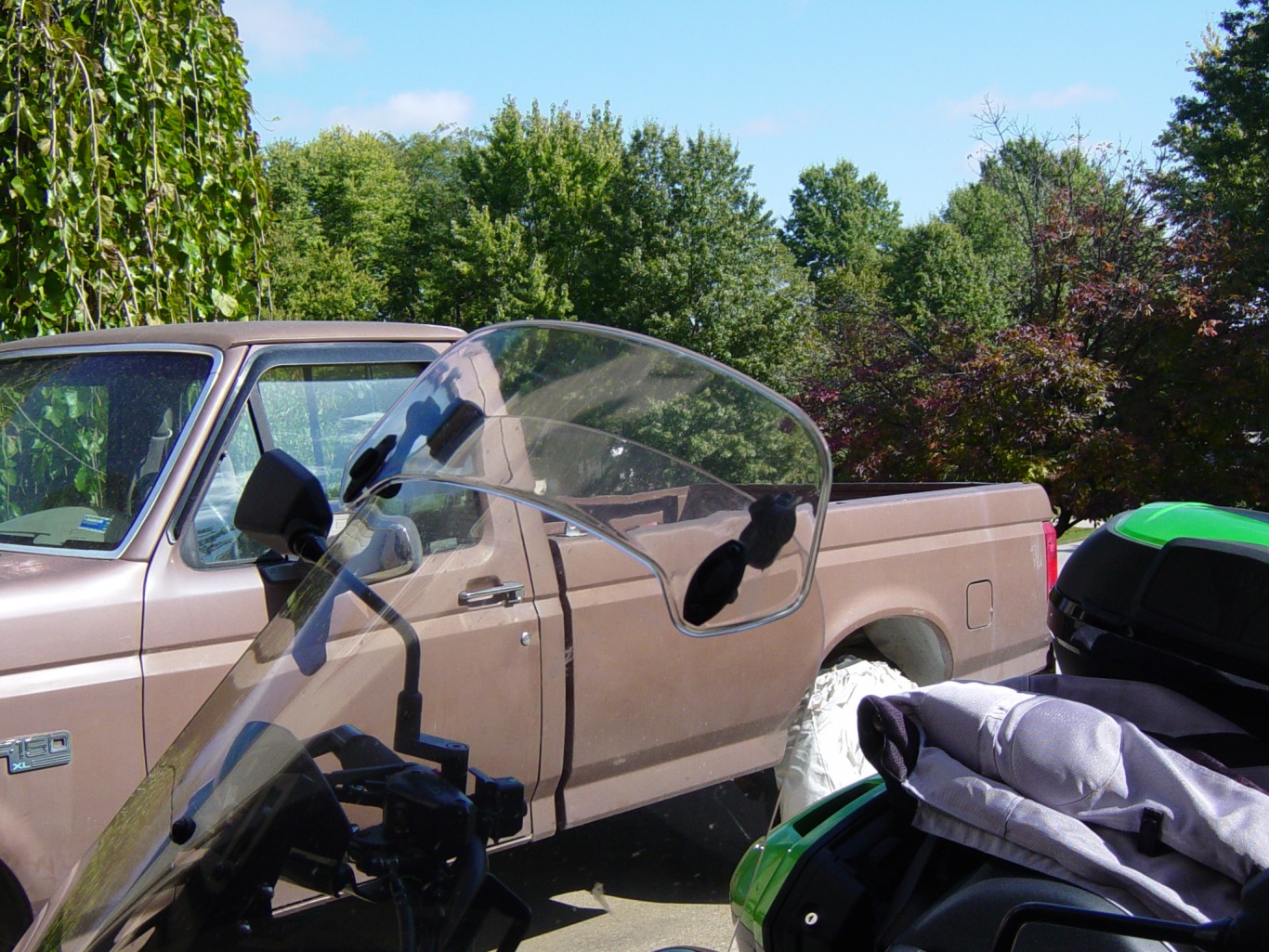 The other 2 bikes are naked cruisers and I had to add deflectors down on the engine guard/frame tubes to make them work properly. they deflect air up into the vacuum behind the shield. The Madstads on them mount to an existing windshield that was cut down approx. 5" .
I've decided it's the fact you have 2 layers that make them work as one of mine has the top layer larger than the lower, One has them both about the same size and the Versys with the small top layer. The best one has a 3" gap between the layers. the new style Madstad brackets don't allow as wide a gap as their older ones.
View over my shoulder on one of the others:
I took the top 5" I'd cut off one bike's shield, mounted it to a Honda F6B (naked Goldwing) low factory shield on four 2" plastic stand-offs, It worked fine for me then, turbulence free at highway speeds. (unfortunately, the owner needed it taller as he was 3" taller than me,,,)